These are the best fitness apps to help you exercise. Because nowadays everyone is busy: have you worked a long day, you still have to get the children from the babysitter, cook dinner and take them back to football. When you come home, your head is not always focused on sports: 'I've had such a busy day, not now'. And that while exercise is one of the best ways to discharge after a busy day. That is why I give you 4 tips for apps that help you exercise
Freeletics
Freeletics is a suitable app especially for beginners. Advanced users need a subscription to view more exercises. What stimulates in this fitness app is that you earn points with an exercise. The more challenging or intensive the exercise is, the more points you get. The app challenges you to do this: if doing 15 burpees, for example, is easy for you, they suggest doing 18. You keep challenging yourself and improving!
Seven
With this app you can do a workout in just seven minutes. Ideal if you have little time ! And you will certainly be stimulated to exercise daily: you will receive three lives at the start that you have to do with. Do you skip a day? Then you lose one life. Seven is an app for the starting athlete who just wants some extra exercise . It does not provide a complicated schedule and it is mainly basic exercises.
Noom App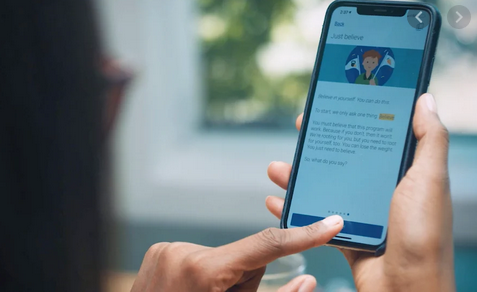 Are you looking for a bit more challenge in your workout than in the above apps? Then Noom App is an app for you! It is also called a 'personal trainer' app, because you can see exactly which muscles you are training. On the basis of this you can draw up a training program yourself. The fitness app offers approximately 400 exercises for the iPhone and 300 for Android devices. You can also upgrade to more exercises for a fee.
Sworkit
Unfortunately, this fitness app is no longer free , but because it is experienced as very nice by many people, we have put it in between. Sworkit offers up to 230 exercises. When starting the app you can choose whether you want to do strength, cardio, yoga or stretching exercises. You can also choose how long your workout should last. Each exercise can be seen on an instruction video, but if you know the instruction videos by heart, you can turn off the automatic playback. You can also adjust the time of the breaks in between and the intervals.
The handy thing about this app is that it synchronizes with MyFitnessPal so this nutrition app can take your exercise into account. The app also sends the data to Apple's Health app. Those were the tips!